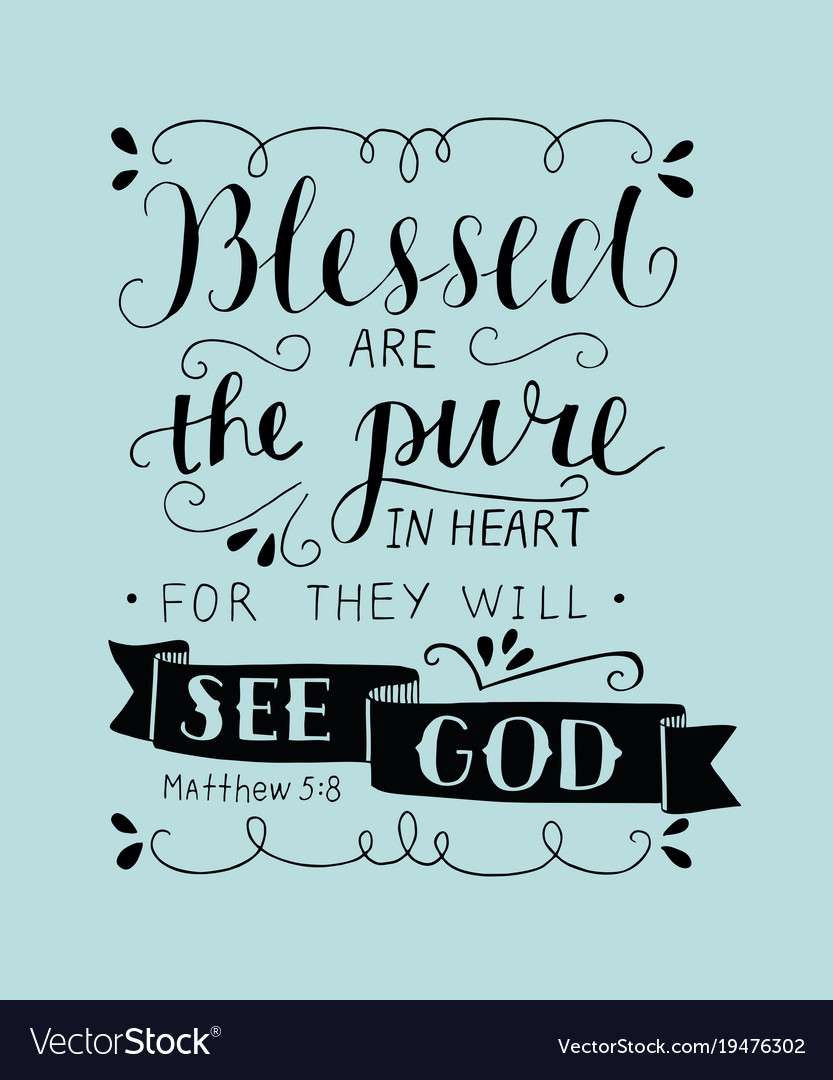 Blessed are the pure in heart, for they shall see God.

matthew 5:8
Well there is no hope for me then! Pure in heart? Just as well no-one sees my heart, eh?
Yet, yet it is the pure in heart who see God. The unrighteous heart does not want to see God, the sinful heart does not desire God, only those whose hearts have been made clean by the blood of Jesus, only those who have been made righteous in Christ can have that desire to see God.
So what does this look like for me today?:
Well there appears to be a 2-foldness to this being pure in heart:-
1) Our hearts are impure, sinful, only by the blood of Jesus can we be made clean, only by accepting His righteousness can we have pure hearts & clean hands and are acceptable to the Righteous, Holy God.
2) But we do have a daily duty to keep our hearts clean, to keep our spirits in fellowship with God and to follow Him with undivided, loyal hearts.
So in this lead up to Christmas, this advent time, I can meditate on the wonder of a Saviour coming to save a sinner such as I, whose heart without Him is impure, sinful and far from Him. The Saviour, who came because we were unrighteous and there was nothing we could do to get back to God, the Saviour who took our punishment for sin and brings us back to God, the Saviour who makes a way for us to "see" God.
Only Jesus. Only His Righteousness.
What a Saviour, He came to save us FROM sin and save us TO God!
As we worship this Babe born in Bethlehem this Christmas time, may we remember what He came to save us from and what He saved us to and have that desire to see and follow Him every season of our soul.