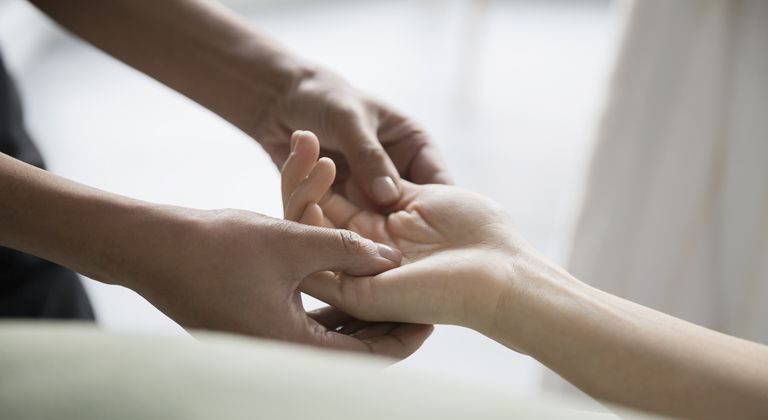 With more Lockdown and travel restrictions being imposed in parts of our country, one of the things my elderly mum very much misses is that human connection. None of her children live nearby, she has friends, very good friends and lots of cousins she would normally she would meet up with, so to face more isolation in yet again another lockdown is actually just depressing for her. She has done so well, she was in a routine, she was going out for walks and chatting to people from a safe distance, and in the summer she could even sit in her front garden and chat to people passing by.
But now? Drawing the curtains against the dark at 4 O'clock in the afternoon is isolating, taking a walk involves wearing multiple layers of clothing and waterproofs which weighs down and frankly just seems too difficult at times.
These restrictions on family/friends/social life are so hard on the elderly and those living alone, they need to see a friendly face, they need to be able to get out and socialize or the danger is that they will wilt under the isolation, they need contact to keep them going, give them something to do, have a focus other than themselves.
And what about touch? Some people have not experienced human touch for months. No kissing as a greeting, no hugging to say goodbye, no holding hands in empathy, no laying your hand on an arm as an act of solidarity. Nothing, none of that warmth of human contact. Just cold and empty.
What is it about touch? There is no substitute for it. It comforts and reassures in ways that other gestures and words cannot. Touch can be like medicine to relieve stress, calm nerves and ease tension. Without touch, without that feel of another human being, life is lonely.
I wonder if that is why Jesus when He was healing people often reached out and touched them, they needed more than a Word of healing, they need the feel of compassion, the feel of being heard and seen, the feel of worth.
He took Peter's mother-in-law by the hand and took away her fever (Matthew 8:14-15). He touched the eyes of two blind men and gave them sight (Matthew 9:27-31). He touched the ears and the tongue of a deaf mute and gave him hearing and speech (Mark 7:31-35). He even touched a leper to make him clean (Mark 1:40-42) and He allowed a hemorrhaging woman to reach out and touch Him (Luke 8:44). Touch, oh to be touched by the Saviour!
Lord, when we can't be there, when we can't reach out and touch, will You do that for us? Will you reach out and touch our loved ones? As You reached out to those in need, will you please reach out now and touch those who are lonely, those who are struggling, those who are weeping with no-one to even see, those with heavy, heavy hearts and those who just don't know how they are going to survive another lockdown, please reach down and touch them.