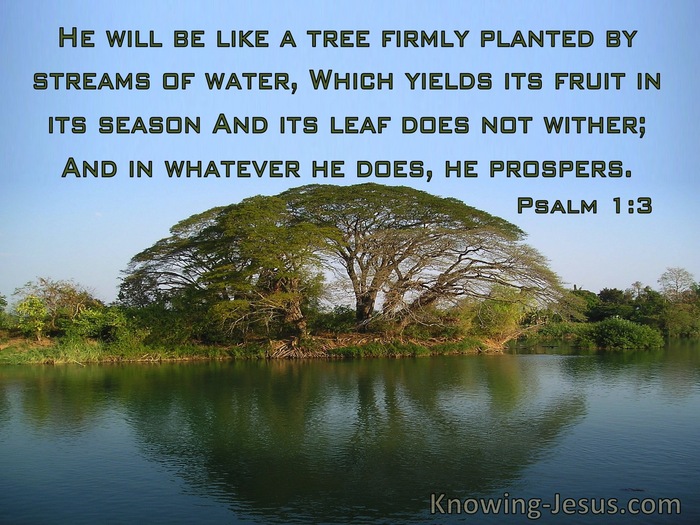 My "Word" for this past year (2021) has been Thrive, the aim was not just to survive the year, but thrive in and throughout the year.
So in order to do that I set myself monthly reflections and goals to achieve that, things which would help thrive that month, things like books to read, bible studies to complete, relationships to work on, things to pray through, etc.
So as I reflect back, have I thrived? Have I done more than survive?
I think so, to a certain extent anyway! I don't in anyway want that to sound smug or prideful, but rather it is thanks to God for His sustaining, life-flowing power that the praise is given.
In a year that would have been difficult anyway, it was even more important to keep my conscious contact with God going and to draw up from His life giving source so that I could still flourish and bear fruit. I have survived those difficulties of Lockdowns and restrictions on social life and contacts and in many ways I have thrived and my knowledge and trust in God have increased by His grace and faithful hand on my life.
As I have seen the Sovereignty of God over those world events which have impacted us all, to a greater or lesser extent whether directly or indirectly, I have come to a greater awe of God and realised in a deeper way that really we are mere mortals and have no control over those things. And as I have come to that understanding and have again and again had to hand over those 'out of my control' situations over to God, that has deepened my trust and strengthened my faith.
Sometimes God places us in hard circumstance in order to put our roots down deep, so that we will not just survive, but flourish in the year of drought. For many of us that is what this year has been for us, but with our roots down deep we can keep on flourishing, keep on thriving.
They are like trees planted along the riverbank, bearing fruit each season.

Their leaves never wither, and they prosper in all they do.

Psalm 1:3
What about you? How well have you survived the year? Have you thrived? Where are you giving thanks for God's sustaining power?